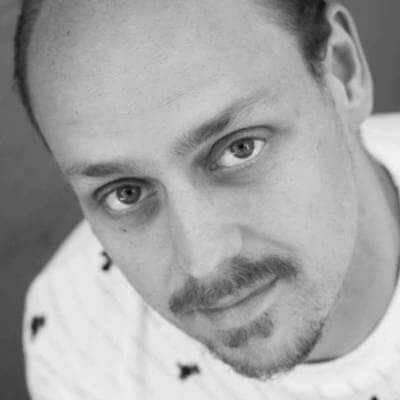 Today, I'm honored to announce that Kevin Hoffman, creator and lead maintainer of wasmCloud since 2019, has joined Cosmonic as CTO.
Kevin, an author, educator, and builder, brings more than two decades of technical experience to help drive the company's innovative wasmCloud growth strategy, a targeted initiative to scale the business with increased focus on execution. Addicted to learning new technologies and languages, Kevin is a lover of distributed systems and a relentless advocate for joyful developer experiences.
In September 2019, Kevin became the creator and lead maintainer of wasmCloud. Inspired by the potential of WebAssembly to literally change the way we build software, he created this open source project building the tooling, libraries, and community to make that vision a reality.
wasmCloud / wah-zum / (noun) is a platform designed to help developers rapidly code secure-by-default business logic with a rapid feedback loop that is free from the burden of boilerplate, integrated dependencies, and tight coupling to non-functional requirements.
It's a distributed application framework and CNCF Sandbox project created to enable developers to focus on pure business logic at compile time and worry about monolith vs. distributed functions at deploy time. wasmCloud leverages WebAssembly to facilitate distributed application development with compute deployable everywhere from the cloud to the farthest edge.
Check out the wasmCloud 0.50 demo from our launch event.
There are compelling reasons to believe that distributed applications will dominate tomorrow's infrastructure. With an estimated 50 billion connected devices by 2030, the diversity of systems and application architecture, distributed security, offline use, and machine learning deployed to the edge will continue to drive the rise of distributed computing.
Kevin is ruthlessly focused on simplifying distributed application development. He believes WebAssembly — with its portability, security, small footprint, and near-native performance — is well-positioned to operate in this complex environment and literally change the way distributed applications are built.
We agree wholeheartedly.
Kevin joins Cosmonic to drive the product's technical vision, roadmap, and to work full-time on open source tooling, libraries and community for wasmCloud in order to bring joy back to distributed application development.
In addition to being a strong leader and technology entrepreneur, Kevin is an accomplished author and teacher with tremendous depth and breadth of experience in all facets of building products and applications for the cloud.
Please join me in welcoming Kevin to the team.