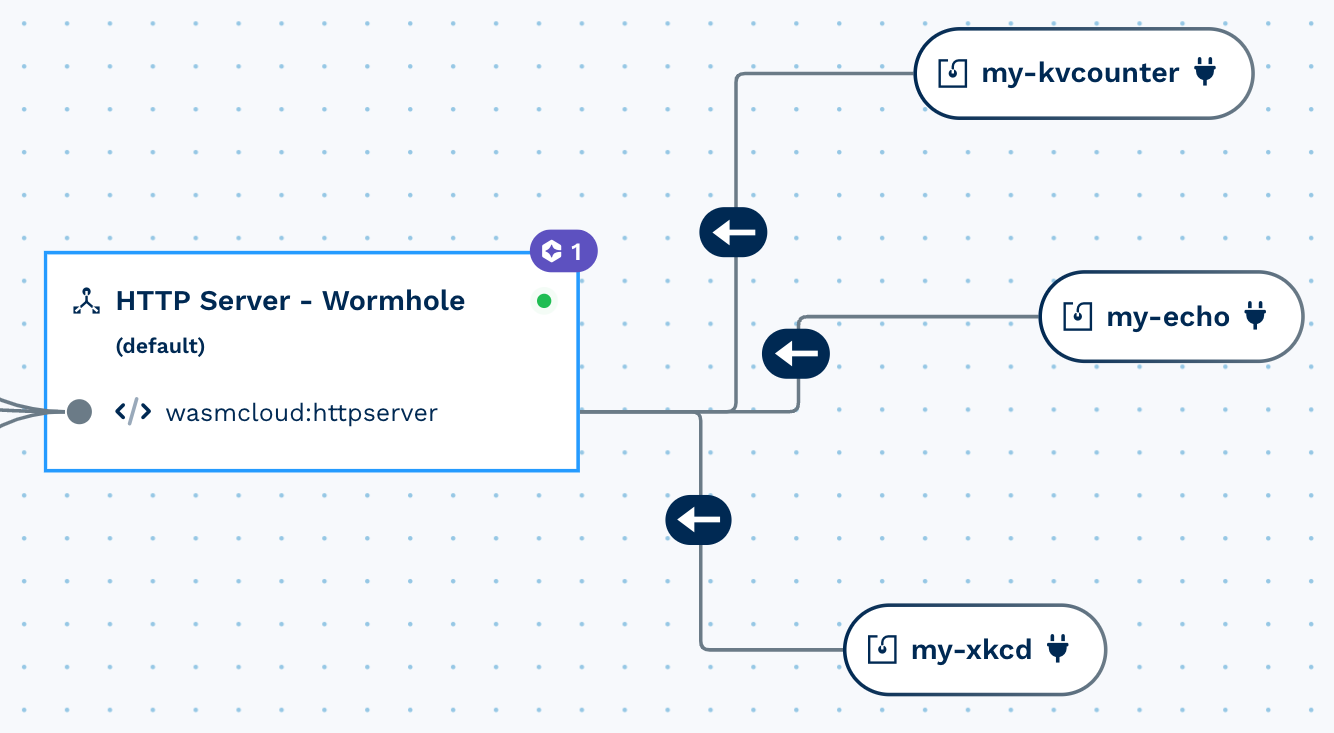 The Cosmonic wormhole exposes an HTTPS endpoint for your application that's accessible from outside of your constellation. Any actor with the HTTP Server capability can use a wormhole through Cosmonic's implementation of the HTTP Server provider. When you first create a wormhole, a randomly generated DNS name like fuzzy-lake-1234.cosmonic.app. These random DNS names are auto-generated; a couple of familiar words and numbers, designed to be unique but user-friendly, no long strings of random characters.
You've been asking for a way to be able to customize these domains -- my-microservice.cosmonic.app for example -- and so we've added a new feature to Cosmonic that lets you change that randomly generated name into something unique and descriptive for your application. I'm excited to change my wormhole name that I used for the auto-updating OCI reference actor so that I can easily link to it in the wasmCloud README.
This feature is great for customization, and it also helps with consistency for your applications. Right now, if you want to link to the wormhole somewhere else (in a tweet for instance, or in a message to your coworker), and you delete that wormhole by accident, there's no way to regenerate the same random name. We have to create a new one and this means updating it everywhere.
We're looking forward to seeing your applications take on a whole new name! Take a look at our docs page on managing wormholes for details and step-by-step instructions. If you have any questions or requests, come let us know in our Discord.