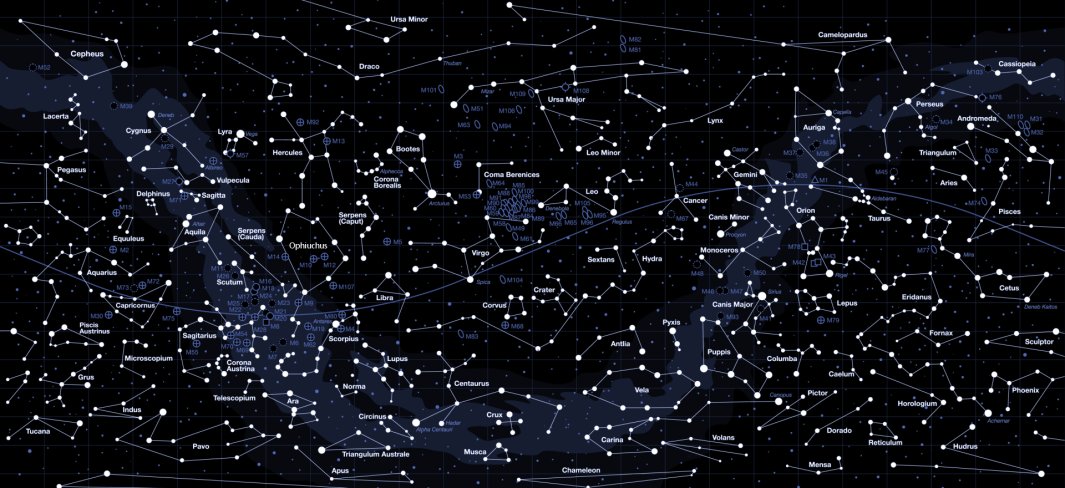 With the next update to the Cosmonic developer preview, we're making available one of my favorite features: super constellations. Be careful, though, as this feature has been known to blow people's minds.
When you join Cosmonic, you get your very own constellation. This constellation is a managed wasmCloud lattice: a self-healing, self-forming, flat topology network that supports all of your distributed computing needs.
When you're looking at the logic view of your Cosmonic constellation, you can see the actors and capability providers that are running and the scale at which they're running, all without regard for where they're running.
The power this gives you is already a level above what you can do with most traditional clouds or microservice platforms. However, we can extend the reach of your applications even further with super constellations. A super constellation is a large constellation made up of multiple pieces of connected, disparate infrastructure. You could form a super constellation from a swarm of Raspberry Pis, your personal laptop, the Cosmonic cloud, a handful of Amazon EC2 VMs, and that old computer that's been sitting under a desk for three years—all without opening a single firewall port.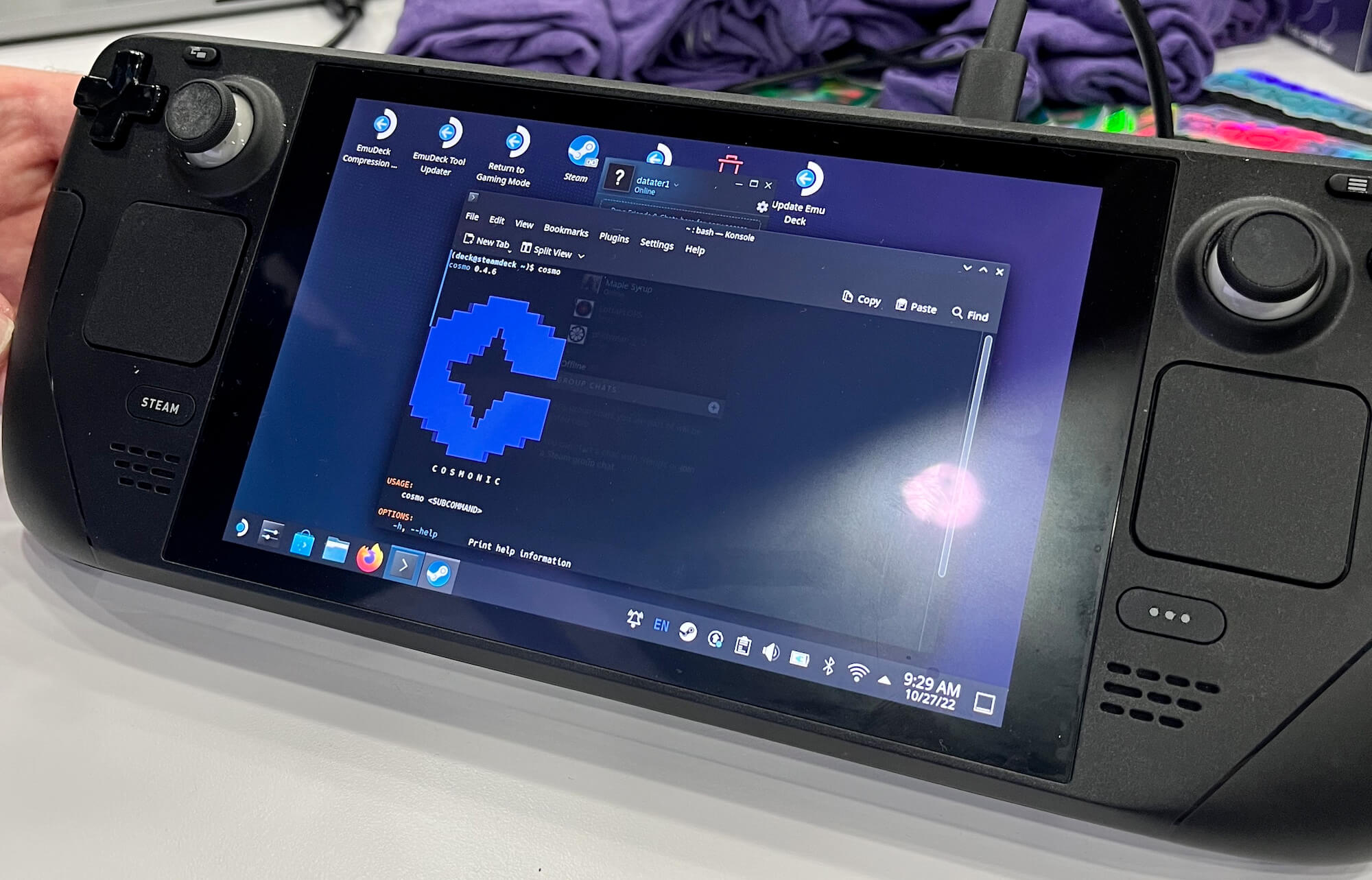 We even demonstrated adding multiple Steam Decks to a super constellation at our booth at the most recent KubeCon. When you look at this on your Cosmonic constellation canvas, it will all appear to be one flat topology where all compute is treated equally.
This opens up a ton of potential use case scenarios that are either impossible or impractical using existing tools and platforms. When working on your workstation/laptop, it's difficult (or impossible) to work with a combination of cloud resources, local compute, and other tooling. This amount of friction is unacceptable. Developer experience is the most important thing to us and that influences everything we build.
With Cosmonic super constellations, I can type cosmo up on my laptop, and in the blink of an eye, my local host is part of the seamless unified network and can securely access any compute running anywhere. This means my developer iteration loop is super fast, super powerful.
Another common scenario we routinely field questions about is the "multi-prem" case: software needs to run in-store/on-prem in multiple field locations while still maintaining access to cloud-based resources and taking advantage of remote updates, decentralized maintenance, zero-trust security, and more. This is a pain to do today, but trivial with Cosmonic.
As they say, a demo is worth a thousand blog posts, so if you want to see super constellations in action, grab some coffee and watch Brooks Townsend do an impromptu, mind-blowing live demonstration.
Ready to start using Cosmonic? If you haven't already, sign up for a free account then check out our user guide for how to extend your applications beyond the edge.
Stay tuned to this blog for announcements of more amazing features as we expand the developer preview.