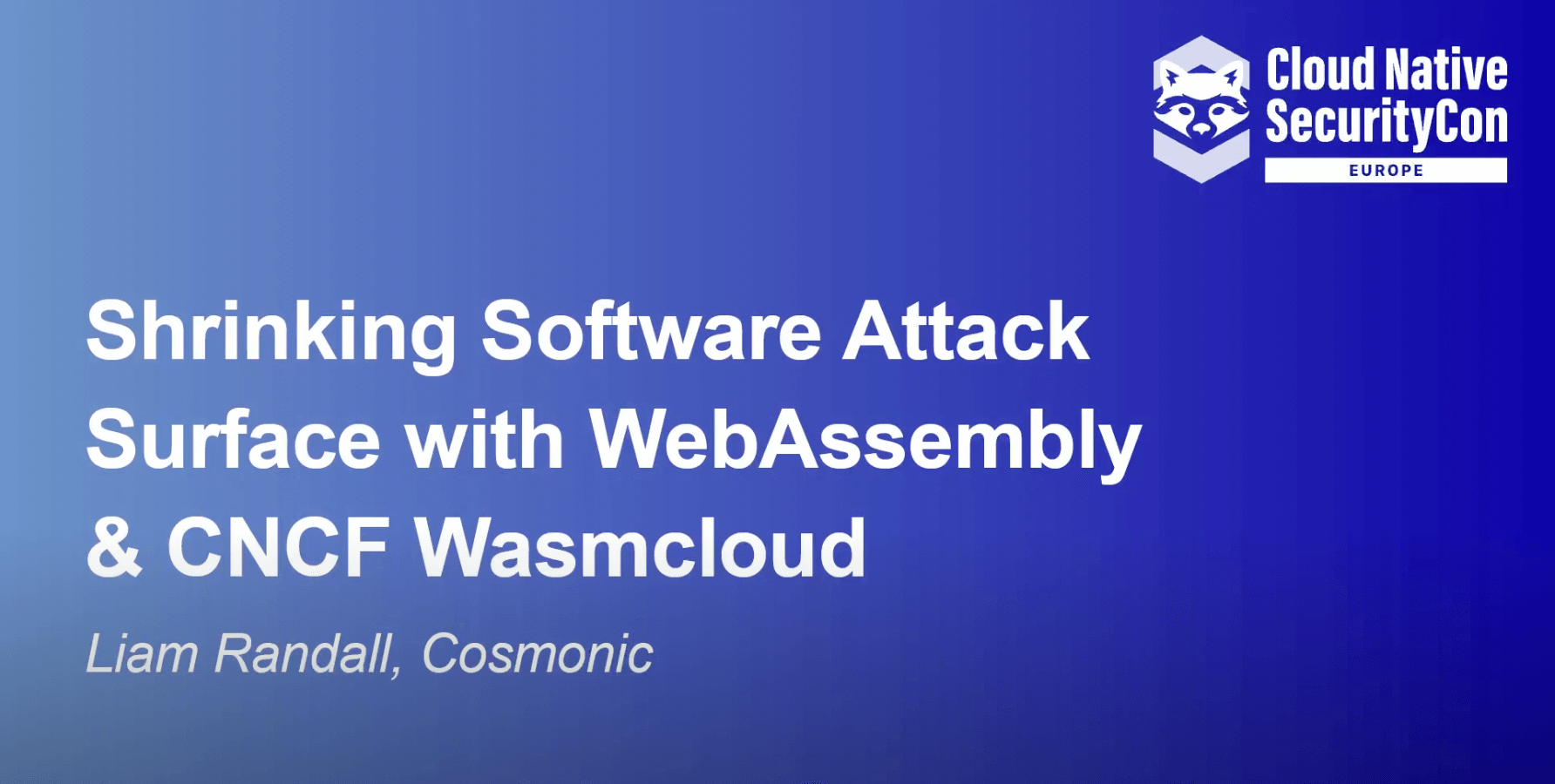 WebAssembly is poised to fundamentally transform the development of both browser and server-side development.
The virtualization of the CPU, OS, and the cloud with hypervisors, containers, and Kubernetes each marked epochs of technology that ushered in emerging trends in software architecture, design, development, operation, and life cycle management.
In this session, I highlighted the development and advantages of WebAssembly and the CNCF wasmCloud Application Framework.
WebAssembly marks the next wave of cloud-native evolution.
​
The three main advantages driving the adoption of these open source innovations are:
Abstraction at the application level, which enables true portability across diverse CPUs, clouds, Kubernetes distributions, edges, and web browsers
WebAssembly's portable binary-code format and corresponding text format for building applications in a sandboxed execution environment that runs in memory. This approach replaces the current method for building software that relies on the aggregation of software components that tend to lack distinct security boundaries between them. That lack of a boundary is today, in fact, at the root of most cybersecurity vulnerabilities
wasmCloud's loose coupling to third party code, which enables a streamlined approach to managing the software supply chain. Virtualizing the use of non-functional requirements and common open-source libraries helps prevent the exploitation of systematic vulnerabilities like the Log4J2.
Conclusion
​
Remember that moment when you had to wrap your brain around containers? The time has come to wrap your brain around WebAssembly. It's the next new paradigm in enterprise development. It's already here, and you're likely already using it today – whether you know it or not.