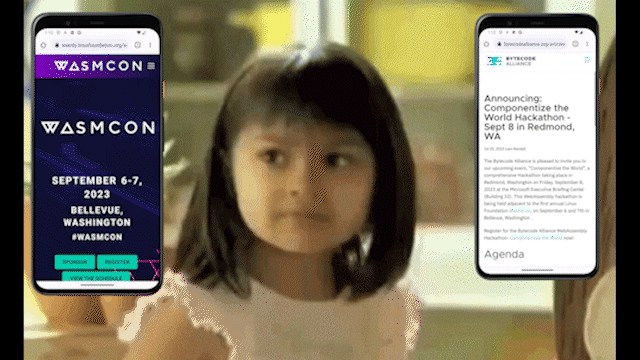 Collaboration, community, and diversity are the keys to technological innovation. This is why we are thrilled to announce that Cosmonic is involved in two adjacent events, set to revolutionize the WebAssembly (Wasm) landscape: The Linux Foundation's WasmCon and the Bytecode Alliance's WebAssembly Hackathon. Both events are being held near each other - WasmCon in Bellevue, WA on September 6 and 7, and "Componentize the World" on Friday September 8th in Redmond, WA.
Cosmonic will be there – and you should be, too.
Linux Foundation: WasmCon
​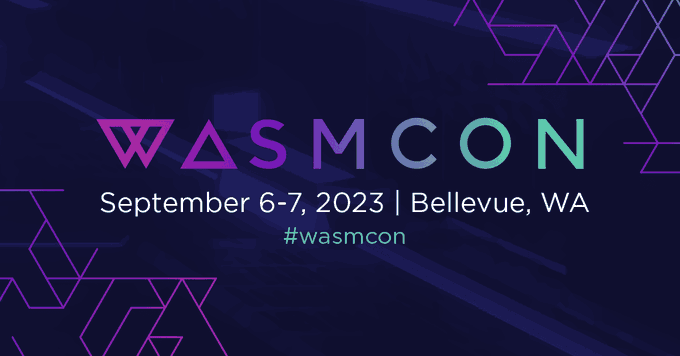 The Linux Foundation, a stalwart in the open source community, is hosting WasmCon – a conference dedicated to WebAssembly technologies. This event is a golden opportunity for developers, enthusiasts and organizations to delve into the world of Wasm, explore its potential and contribute to its future. The conference will feature insightful talks, interactive sessions and networking opportunities, with some of the brightest minds in the industry. You can find more details about WasmCon in the press release.
As an organizer and co-chair of WasmCon. I am honored to have helped design the conference agenda – many of the WasmCon conference tracks are already public, and we're in the process of selecting the rest. We had nearly 100 submissions for the inaugural conference and we're seeing some emerging themes:
Use Cases: like Wasm on the web, as a plugin or as a platform
Customer Stories: with both new applications and porting legacy apps to new places
WebAssembly Standards: with a special focus on the component model, WASI, and emerging standards like wasi:cloud.
Cosmonic will present several sessions at WasmCon, including:
Wednesday, September 6, 2023
Thursday, September 7, 2023
Componentize the World: Bytecode Alliance Hackathon
​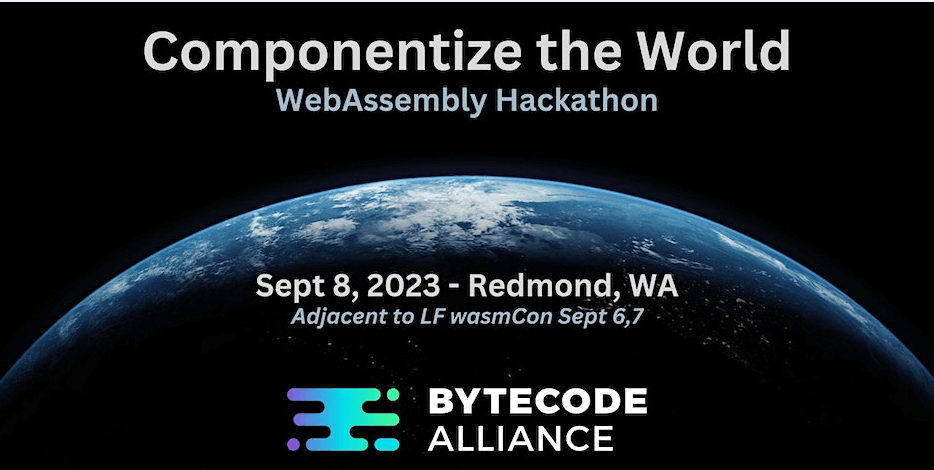 Adjacent to WasmCon, on Friday September 8, the Bytecode Alliance is hosting a WebAssembly Hackathon at the Microsoft Executive Briefing Center. This event is a call to action for developers to "componentize the world." The hackathon is an exciting platform for developers to showcase their skills, collaborate, and contribute to the WebAssembly ecosystem. The Bytecode Alliance encourages participants to bring their innovative ideas to life by creating reusable, secure and efficient WebAssembly components. More information about the hackathon can be found on the announcement blogpost.
As an organizer of the Bytecode Alliance Hackathon I am only a little disappointed we didn't call the event BACon and have a little piglet for our logo. I am, however, incredibly excited to have the opportunity to work together and collaborate as a community, to build WebAssembly components together. I don't think that most people outside of the WebAssembly community have quite yet grasped the idea that components are the new container. We are about to enter a time when we can not only easily mix and combine components from various languages, but ship them across platforms. Containers, in some ways, flattened the world and brought some small measure of portability. WebAssembly components are like containers on crack; more portable, more secure and more flexible.
Attending both events offers developers and engineers a unique opportunity. WasmCon provides the knowledge and insights about WebAssembly, while the Bytecode Alliance's Hackathon offers a hands-on experience to apply what you've learned and create something impactful. Together, they form a comprehensive WebAssembly experience that is greater than the sum of its parts.
Not only will you gain invaluable knowledge and experience, but you'll also be part of a community that is shaping the future of cloud native computing. By attending both WasmCon and the Bytecode Alliance Hackathon, you're not just observing the evolution of WebAssembly, you're actively participating in it.
In the spirit of open-source, let's come together, learn, innovate and make the WebAssembly ecosystem better, together. Register today and be part of this exciting journey. We can't wait to see what we will build together!